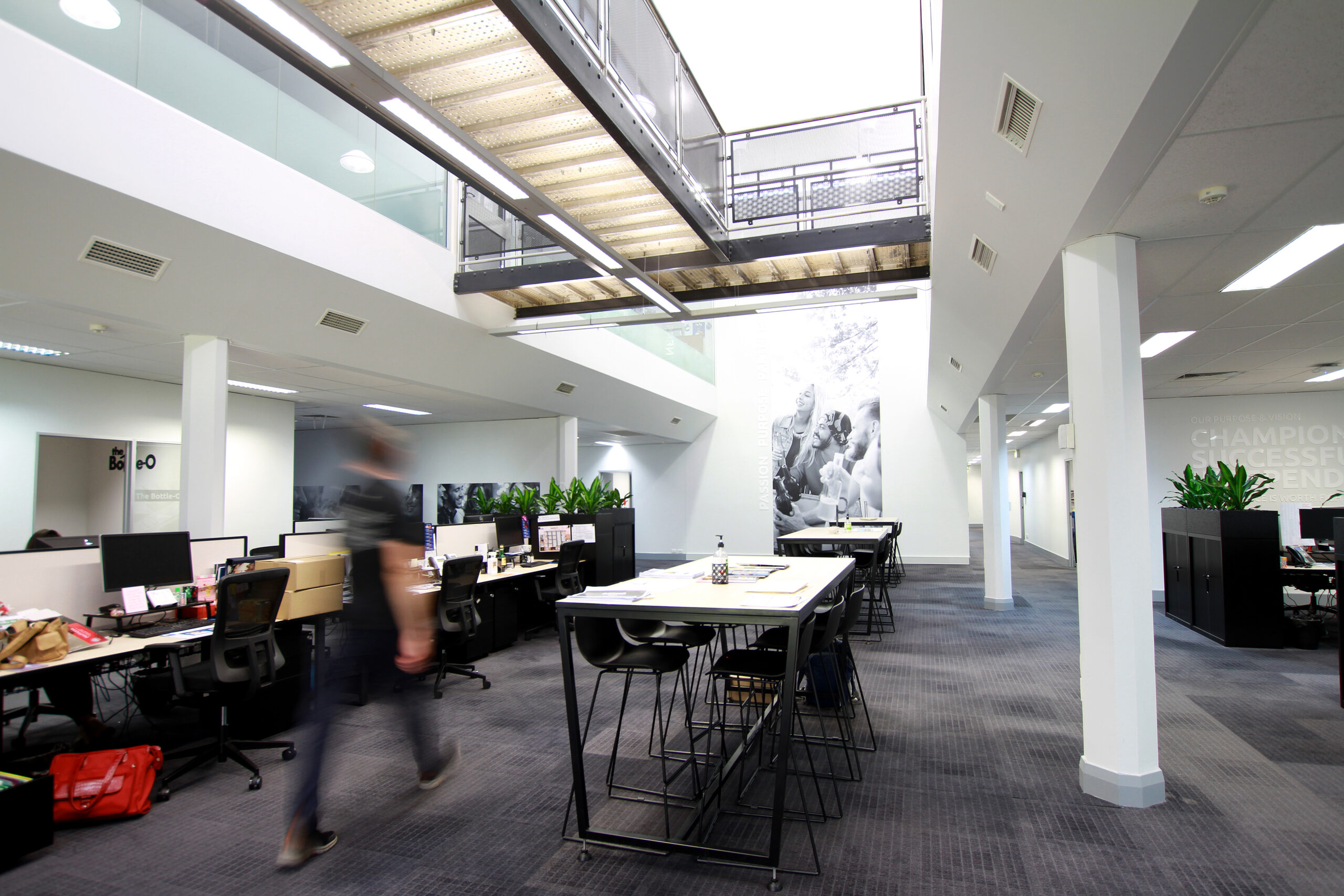 At Advance Visual we pride ourselves on giving creative visual solutions that have the highest amount of impact for each and every project we work on.
The finished outcome is elegant and subtle, creating an office space which is enduring and not over powering. We worked with the client from project management, graphic design through to coordinating manufactoring and installation of the signage.
From the ceiling to floor wall graphic, router cut lettering, illuminated signs to the little details in the quotes and wall clocks… all making for a great working environment.
Scope:
Site Survey
Project Management
Concept Design
Illuminated Signage
Router Cut Lettering
3D Router Cut Signage
Printed Wall Graphics
Vinyl Cut Graphics
Manufacturing
Installation